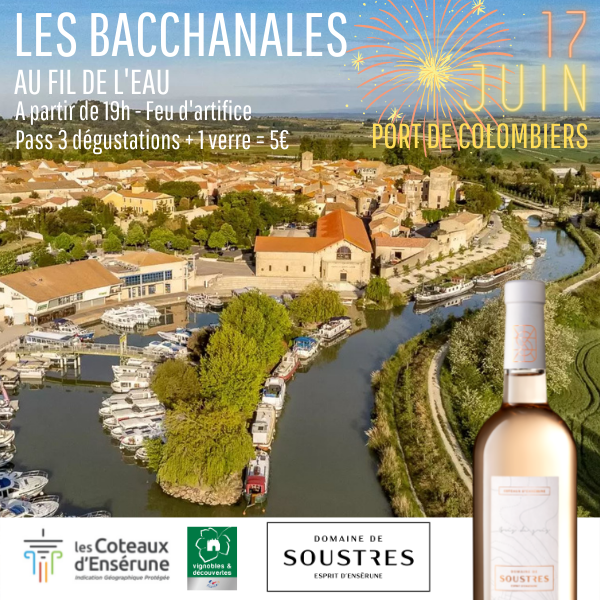 LES BACCHANALES – JUNE 17, 2022
An evening not to be missed!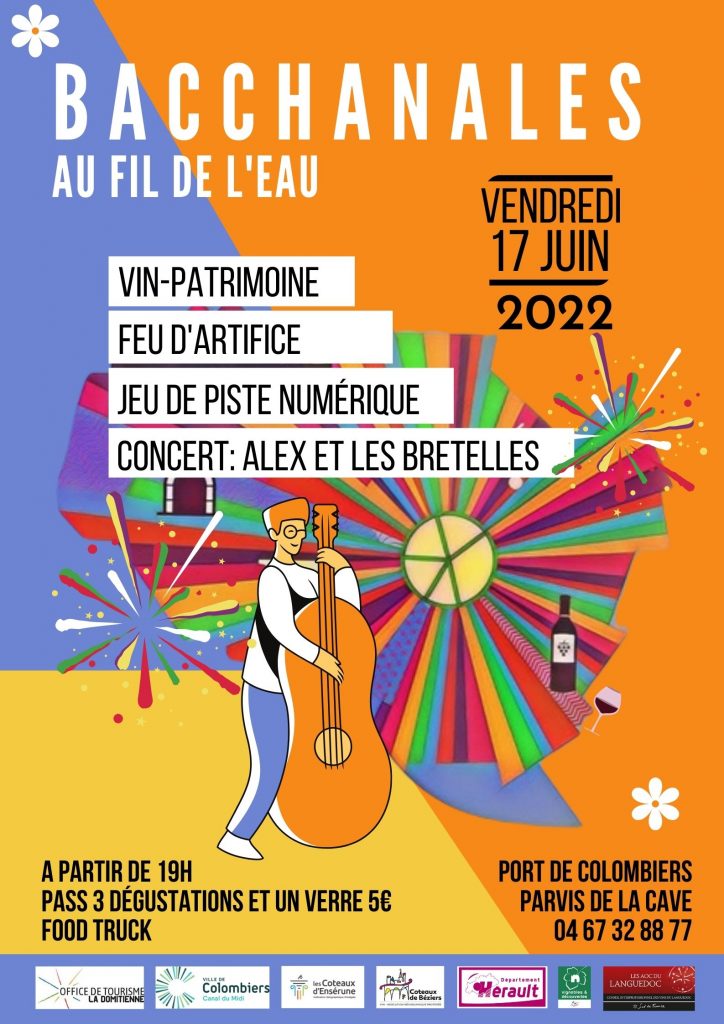 Starting at 7pm
Colombiers
Meet us on the banks of the Canal du Midi, in the beautiful setting of thePort of Colombiers with a view of the Cave du Chateau, to spend a memorable evening.
The winemakers of the IGP Coteaux d'Ensérune and Coteaux de Béziers, united under the label Vignobles & Découverte, are waiting for you to discover their passion and their wines.
That's not all! Digital treasure hunt, evening animated by the group "Alex et les bretelles", food trucks and icing on the cake, a magnificent fireworksto close the evening.
A great way to start the summer!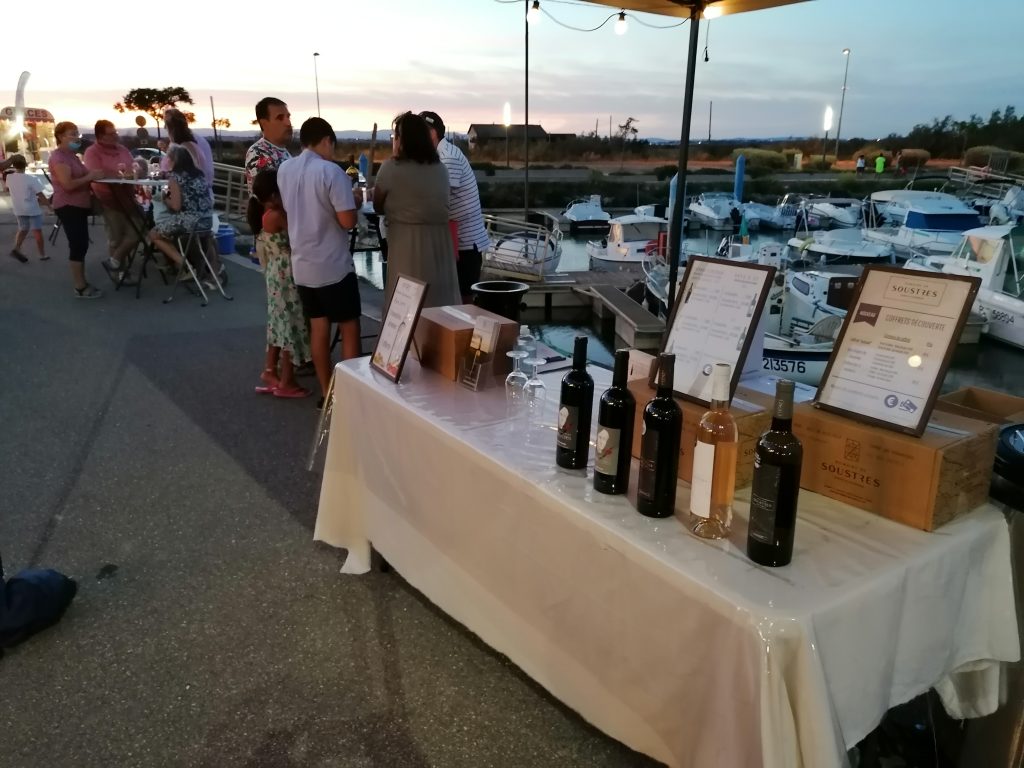 Meet us on our booth
Take a Pass "3 tastings + 1 glass" for 5€ and discover our winesand those of our fellow winemakers.