A Preserved Natural Landscape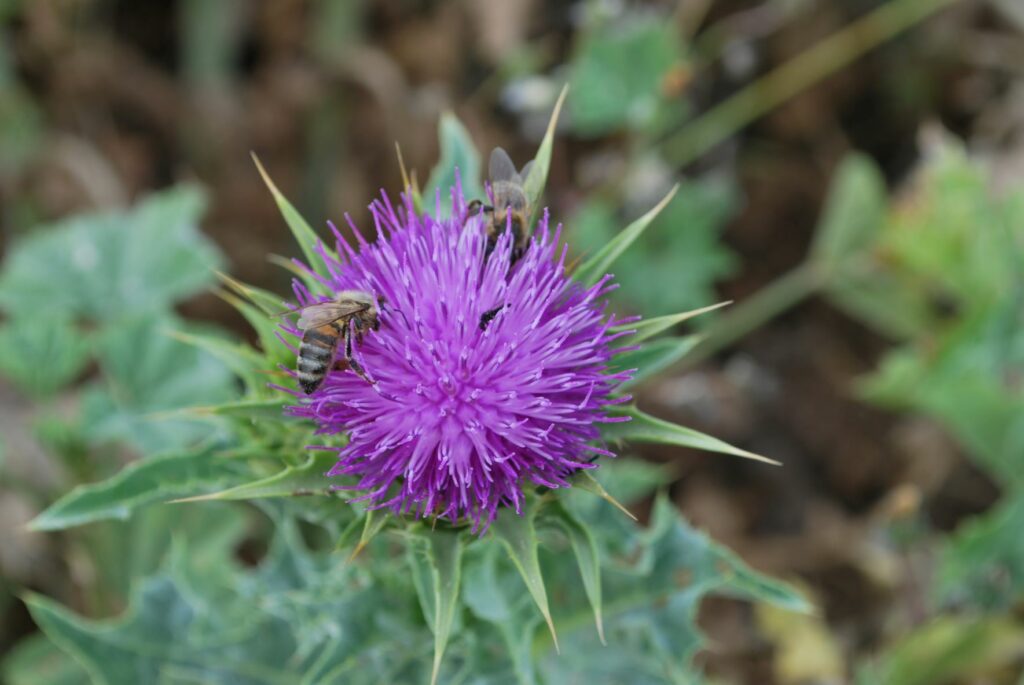 The environmental diversity
Domaine de Soustres lies on the Ensérune hill, one of the Béziers hills, within a preserved natural landscape of scrubland low and dense vegetation formations and forest with Mediterranean species.
Different species of vegetation are cultivated at the estate, including vines and olive trees, Lucques and Picholines species, as well as a broad array of trees, shrubs and flowers and hedges with majestic cypresses. This diversity is of benefit to insects in general and more specifically pollinators, especially bees, as well as small mammals and birds, such as the European roller, hoopoe, and bee-eater.
Human know-how is fundamental to the conservation of this nature and the preservation of the landscapes. Thanks to the work of people with a passion for the terroir, this know-how is passed from one generation to the next.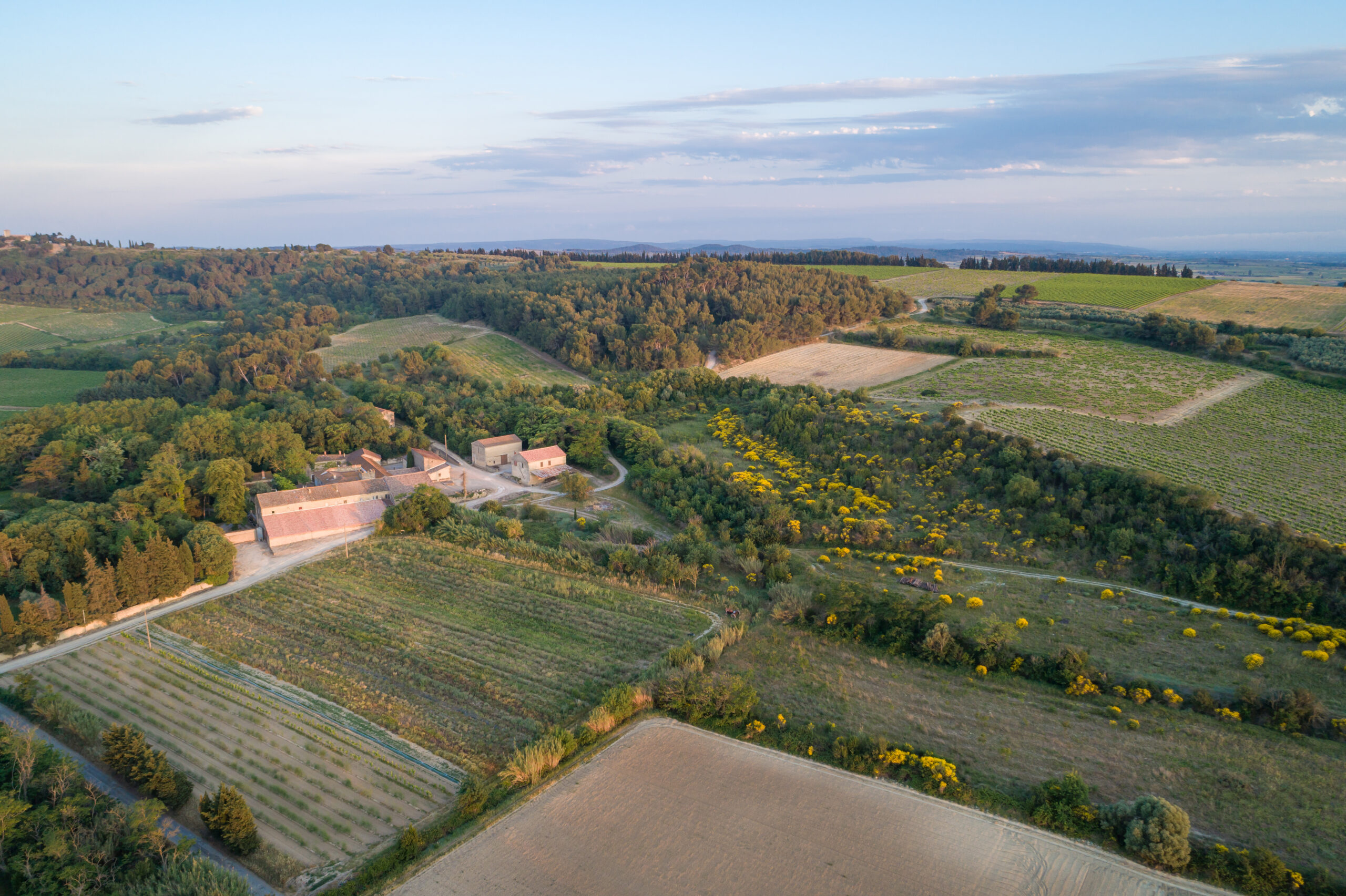 High Environmental Value
Over the last several years, the use of chemical inputs in winegrowing has been reduced, thus helping the vineyard to become more environmentally friendly. Since vintage 2019, the estate has been certified HVE 3, standing for High Environmental Value level 3.
The HVE certification is awarded by an independent French certification body (AFNOR for Domaine de Soustres), and ensures that the agricultural practices used across the estate protect the natural ecosystem while minimizing pressure on soil, water, biodiversity and all things related.
The principles of HVE
Agricultural practices based on the principles of agro-ecology are implemented by the winegrower with the aim of protecting resources and natural systems.
This certification recognizes a vineyard's commitment to environmentally friendliness by assessing four indicators:
Protection of biodiversity
Plant protection strategy
Fertilizer management
Water management.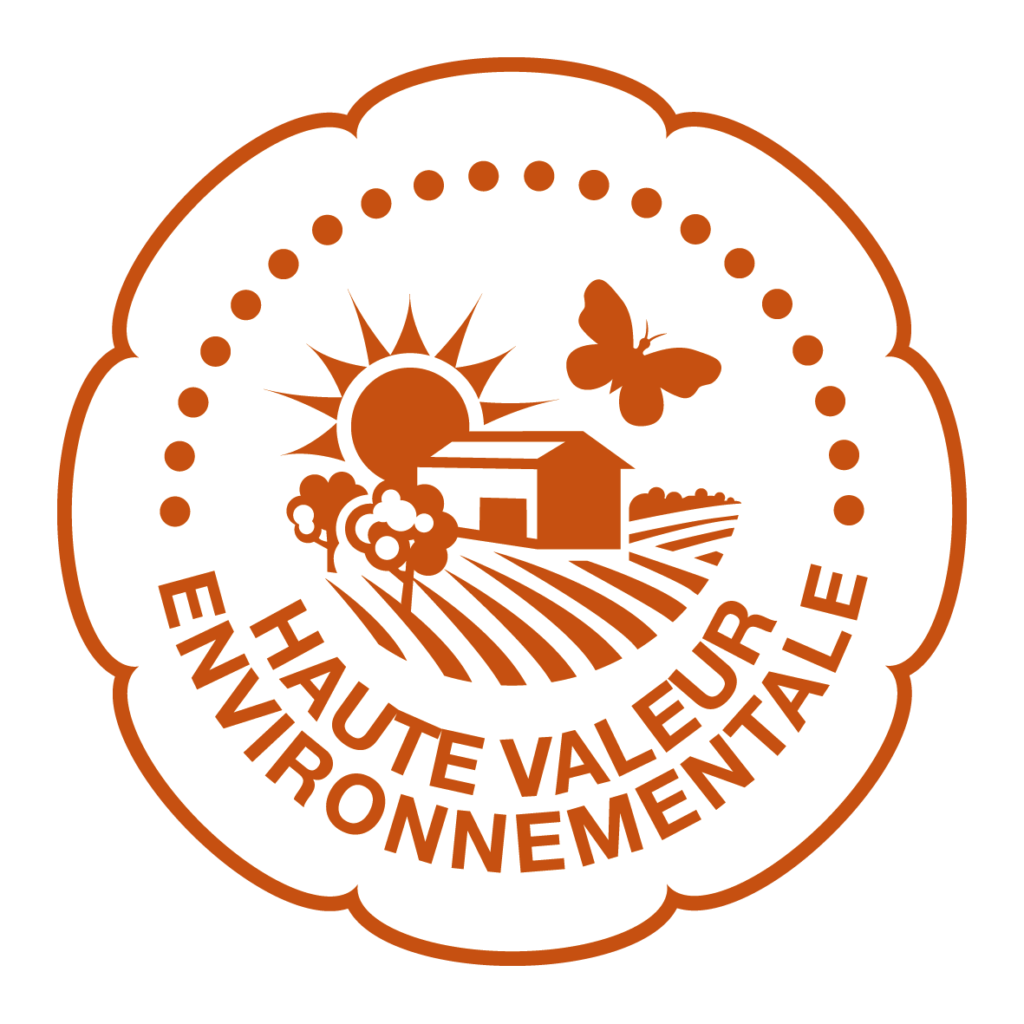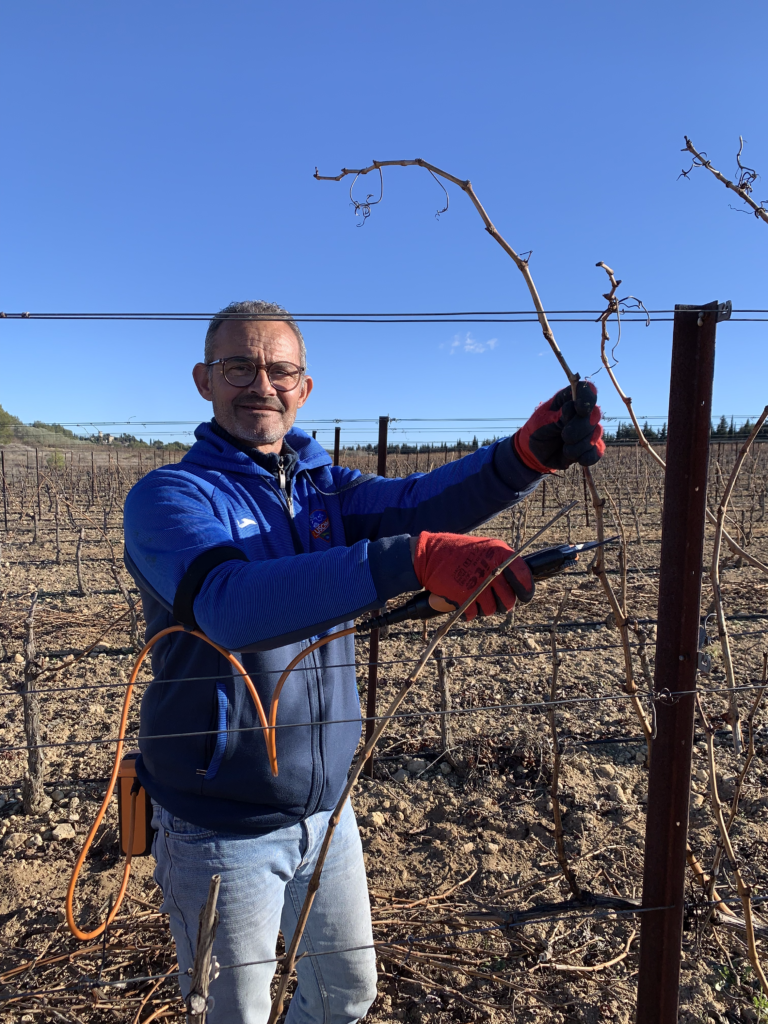 Franck Palisser
The guardian of an island of nature