A construction of stone and wood
The cellar of the Domain extends on nearly 1500m². It occupies buildings built for the most part between the 19th and 20th centuries. Its construction in local limestone and a large part below ground level allows a natural regulation of temperature and humidity levels.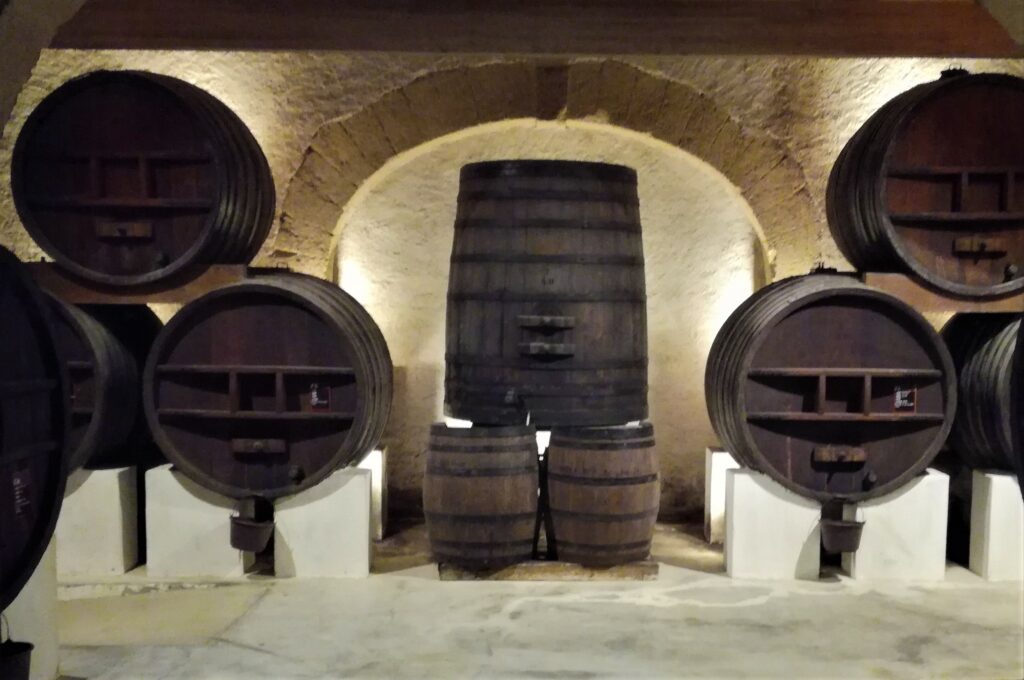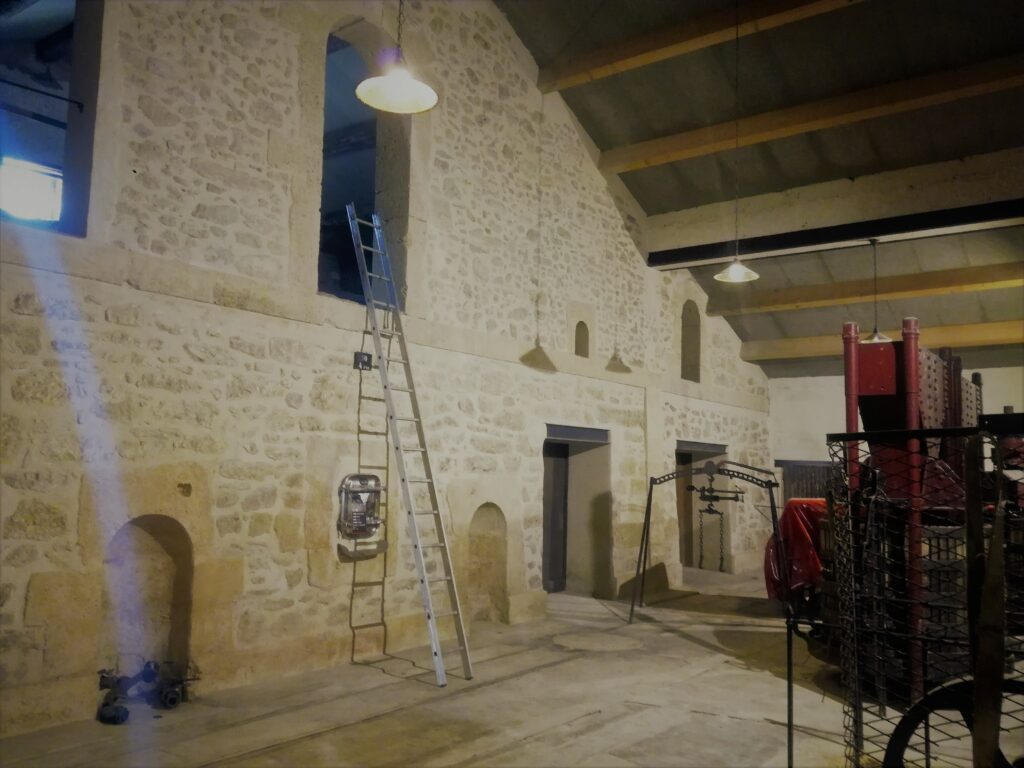 The railroad
The large press room, where the must used to transit after maceration and pouring, still has traces of the rails in their original location. In the past, they used to carry the grapes from the vats to the press.
Wooden giants
Today, large, century-old tuns, still present in the cellar, are witnesses to the wine-making history of our region. The largest of the tuns could contain up to 26,000 liters of wine, some of the smaller ones are still used today for the elaboration of our wines. They are used alongside concrete vats which, thanks to their greater thermal inertia, allow for the conservation and maturation of the wines. Smaller capacity stainless steel vats allow the storage of more sensitive wines destined to be bottled soon.