Our savoir-faire
The work of the vineyard
A quality harvest
At Domaine de Soustres, the vines growing on the hillsides and plateau of the Ensérune hill are not the only plant species grown. The vineyards are punctuated by olive groves (Lucques and Picholine vareities), forests of Mediterranean trees, hedges with majestic cypresses, and vast expanses of scrubland or garrigue.
The top priority of Domaine de Soustres is to obtain good quality, healthy grapes when harvest time arrives. This is achieved by tending to the vineyard all year long throughout the different stages of the vine's annual cycle of vegetation. Each plot is monitored to foresee possible diseases and limit the need to use inputs.
Perfectly mature
The next most important aspect for us is to harvest the grapes at phenolic maturity, which is when the anthocyanins or natural pigments and tannins are at their most concentrated. This allows the grape varieties to produce more aromatic wines.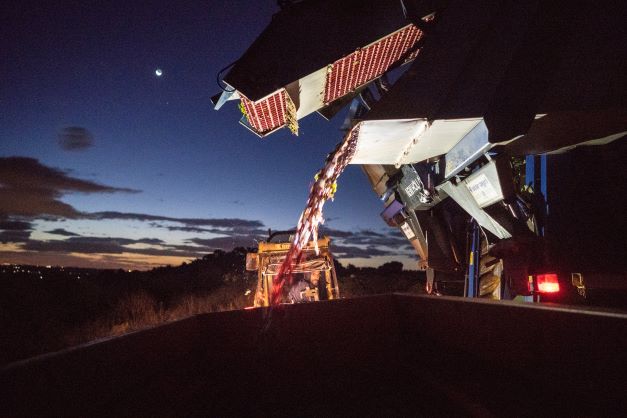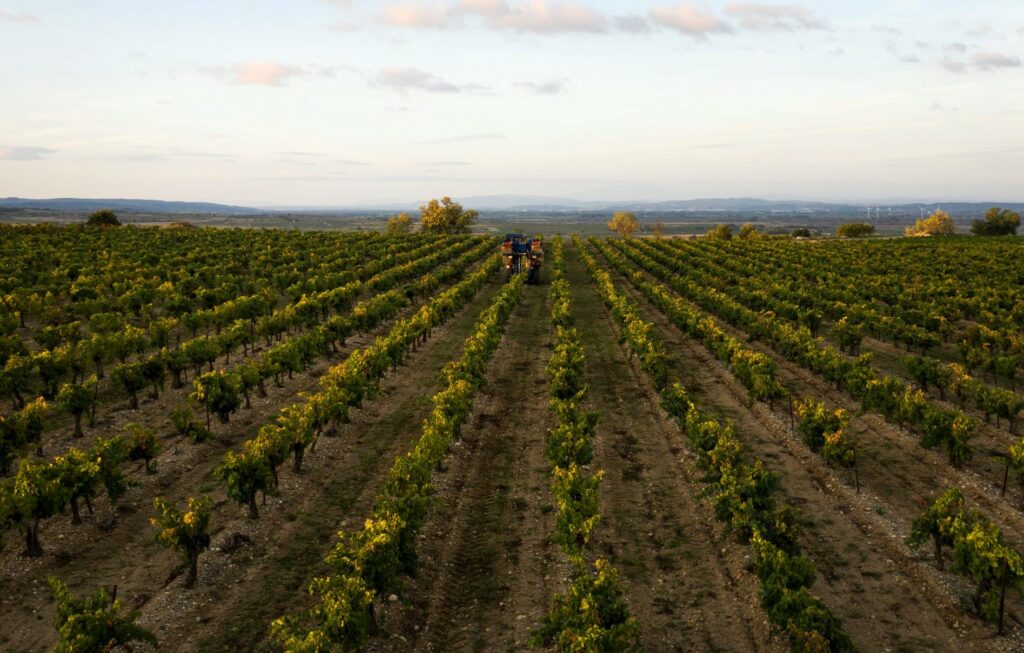 Vines under supervision
Harvest generally starts in mid-September and lasts for about three weeks so that each of our varieties is harvested at optimum ripeness. This requires us to constantly monitor the ripeness of the grapes.
Various aspects must be considered, including weather conditions and grape health to ensure the optimum harvest date. Therefore, we perform ripeness checks twice a week.
The work of the cellar
From grape to wine
During fermentation of the must, the emphasis is to highlight the finest qualities of the grapes. This is key for us at the estate since our goal is to produce wines with mostly varietal aromas.
The winery houses concrete and stainless-steel vats for reception of the harvest. The different grape varieties and plots are made into separate wines. During the winemaking process, vats are temperature controlled and density checks are carried out to see how the transformation of sugars into alcohol (alcoholic fermentation) is advancing.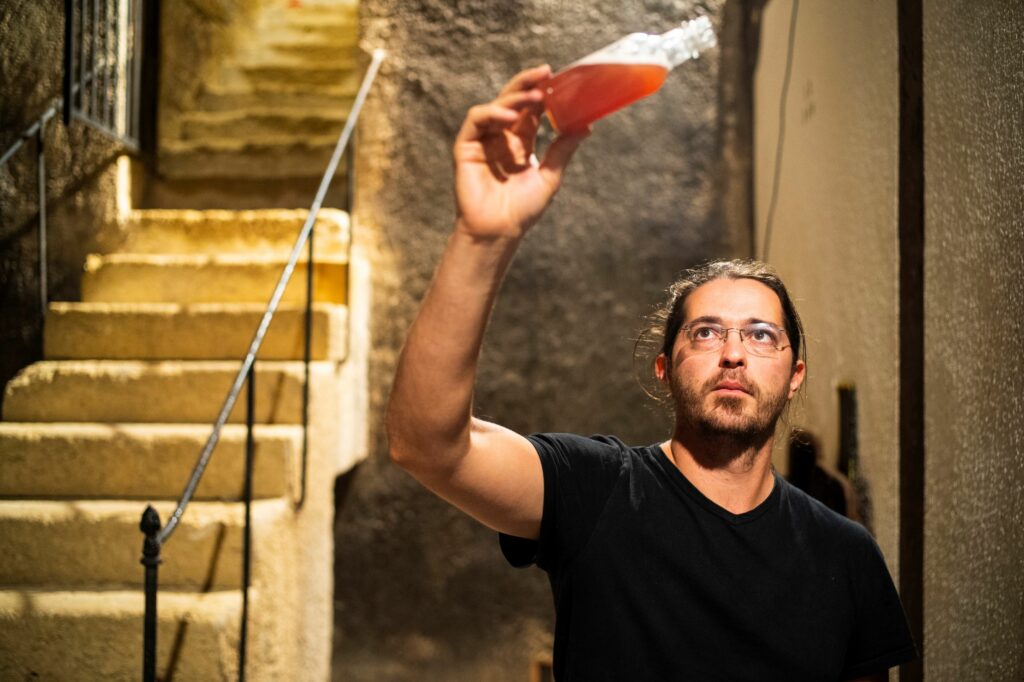 The savoir-faire and the precision
Our oenologist, Nicolas DUTOUR, monitors the progress of the wines by tasting them and sending samples for analysis two to three times a week. This monitoring is complemented by various winery tasks, like pumping over.
When the wines are fully fermented, the next stage is to blend the wines before they are aged. For this, each vat is tasted to achieve the best balance for each wine.
Once blending is complete, the white and rosé wines are transferred to concrete or stainless-steel vats for storage before bottling. The red wines are transferred to tuns for a short period of light oak ageing so as not to denature the naturally occurring aromas from the grapes.