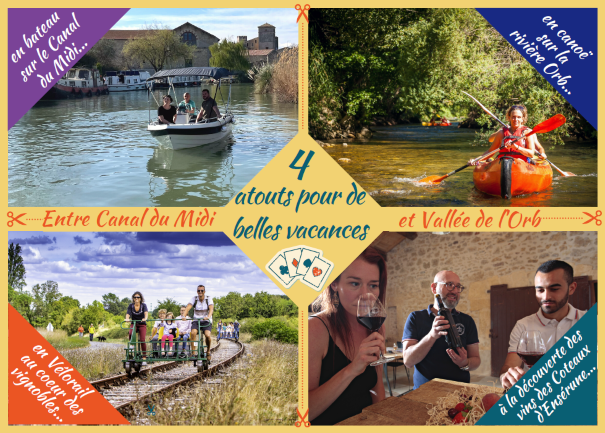 4 assets for a great holiday
Your holidays in the Hérault
The Hérault region is rich in historical heritage and tourist activities for adults and children. Between the Canal du Midi and the Orb Valley, there is a wide choice of activities. On the water, in nature, on a boat, in a cellar or on rails, choose what you like.
Activities full of discovery
During the various activities, you will discover many stories, observe many landscapes and enjoy the peace and nature of the surroundings of the Canal du Midi and the Orb Valley.
Your 4 assets
We have selected your 4 assets for a fabulous stay in our beautiful southern region. 4 activities, each more rewarding and enjoyable than the last.
Thanks to our partnership of 4 activities, get a discount on three of them when you have done one.
SUNBOAT
Located in Colombiers on the Port de Plaisance, you can spend a pleasant moment on board a boat while sailing on one of the oldest canals in Europe, the Canal du Midi, by renting a boat without a licence. Take advantage of a €5 discount on a boat rental for your trip.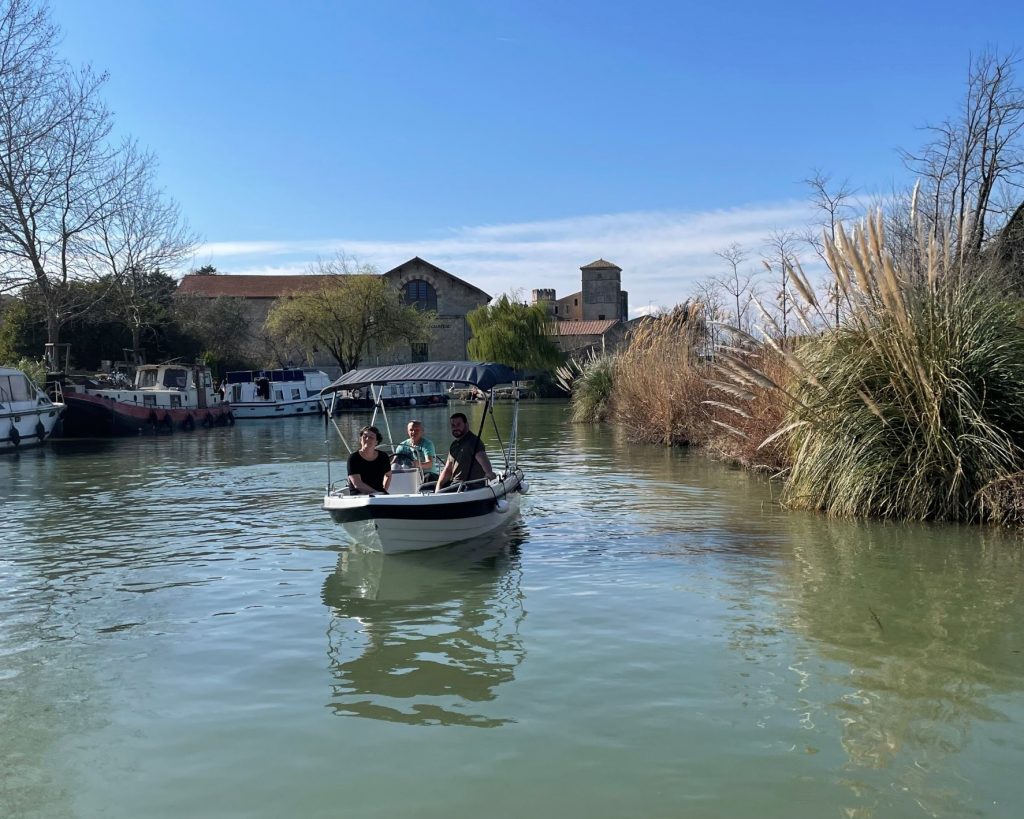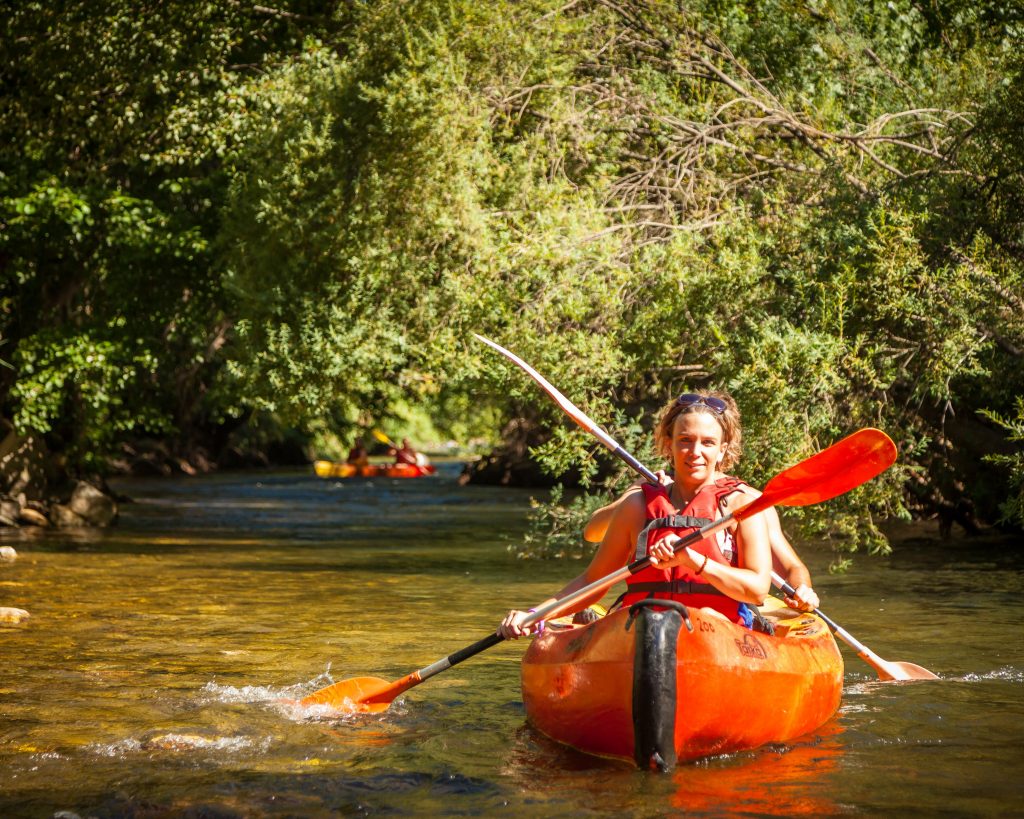 RÉALS CANOË
Located in Cessenon sur Orb, discover the river Orb on board a canoe for 2 or 3 people and navigate between the coolness of the trees and the air of cicadas. Benefit from a 5€ discount on a 2-seater canoe rental for the 12 km "L'incontournable" course.
VÉLORAIL
Located in Montady, set off on your Vélorail and pedal along an old railway line dating from 1923 and discover the cult historical sites in the area. A discount of 2€ per person on the adult rate will be granted for the velorail ride.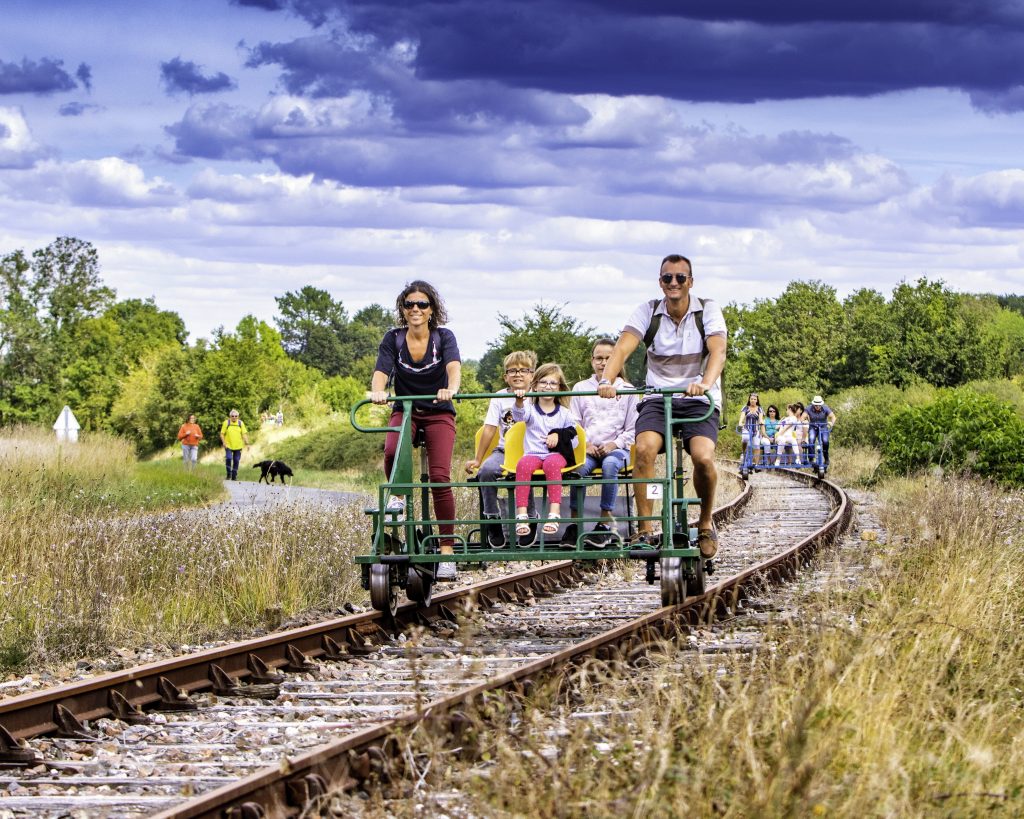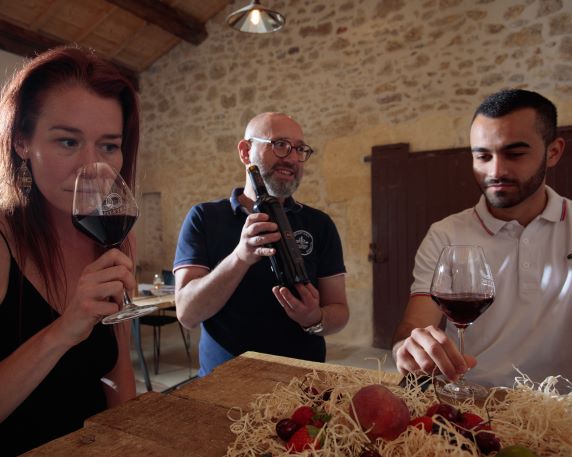 DOMAINE DE SOUSTRES
Located in Montady below the hill of Ensérune, enter the heart of the cellar and discover the vineyards of Ensérune while learning about the wine making process. Enjoy a free visit and tasting plus a 5% discount on your first order in the estate shop.
At the end of each of these 4 activities, leave with your 4 discount coupons in the form of a postcard.
So think no more, we are waiting for you all this summer to share a moment with your family or friends for your holidays.