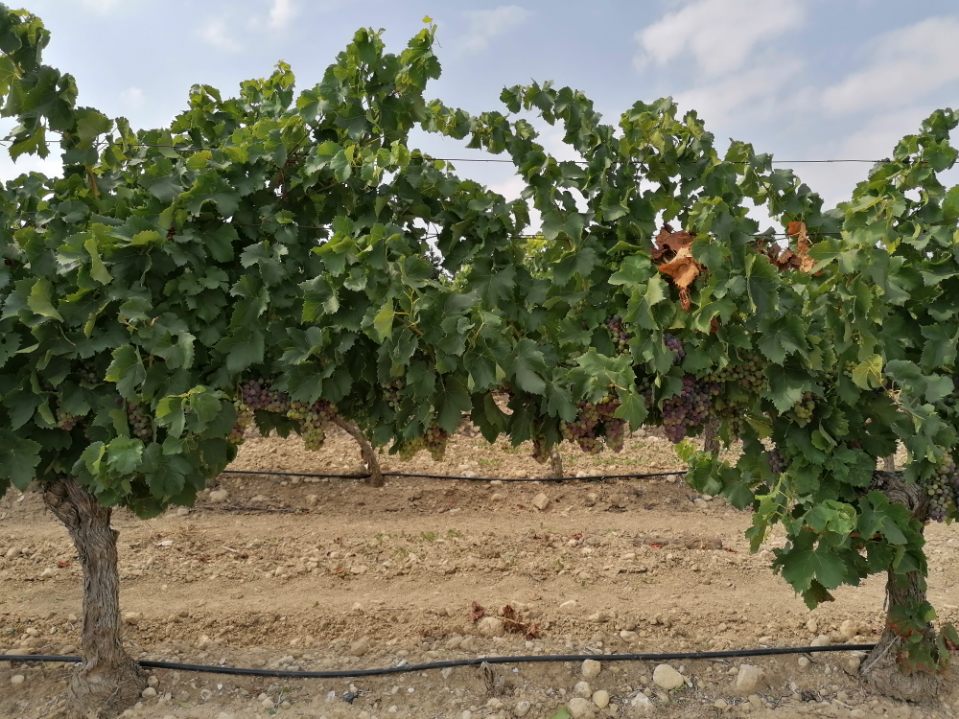 The veraison of our grapes
Our grapes are transformed
The vines prunedbetween January and March will gradually wake up from their winter rest. This phenomenon is observed through the development of herbaceous organs such as twigs, leaves and green clusters. Once all these organs have finished growing, all the sap will start to grow the grapes. This is when the veraisonbegins.
A physiological change
When the grapesbegin the veraison phase, we will observe a change in the colour of the berries. The green berries will turn purple or bluish for our red varietiessuch as Carignan or Grenache Noir and for our Grenache Gris they will turn pink.
The veraison period also indicates the beginning of the ripeningof the grapes.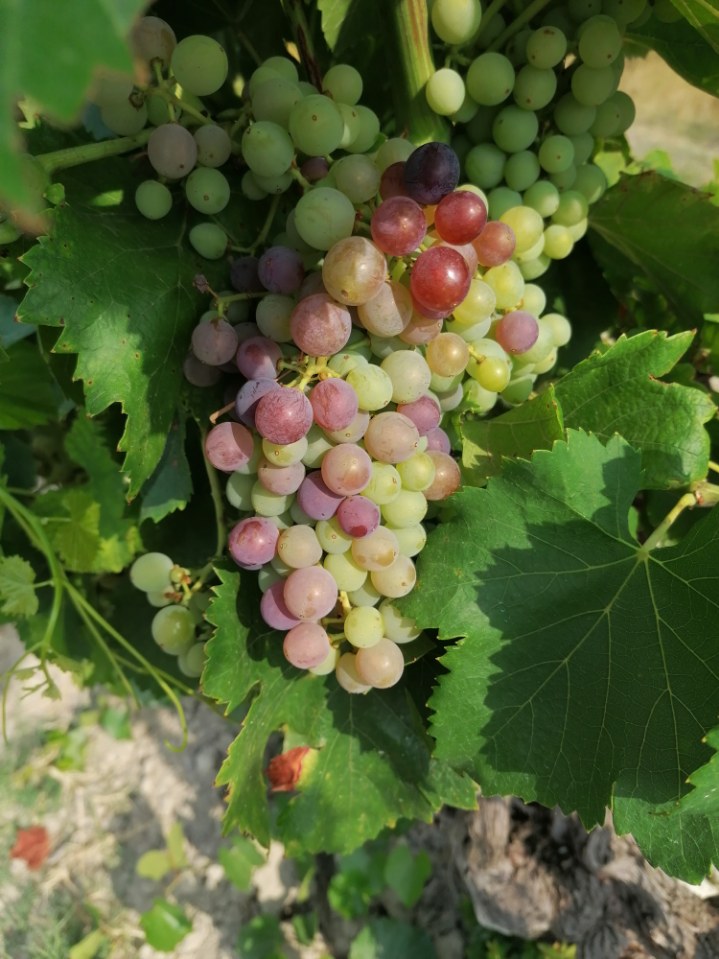 What does the change in colour mean?
It is the polyphenol synthesis, more precisely the anthocyanins (colour pigment) which are responsible for the colour of the final wine because, yes, the colour that the grape brings to the wine during the The wine-making process is not in the pulp, but in the skin of the grape where the anthocyanins are found.
Patient and observant
Following the beginning of the veraison, all that remains is to wait for the grapes to ripen before harvestingand to check the health of the vines.