Event Sunday May 29 – CHILL' AU MALPAS
The Domaine de Soustres inaugurates the season of this new event of the Domitian!
Imagine yourself quietly installed on your chilienne (a deckchair!), in the middle of a green setting.
It's a mild day, the sun is starting to sink over the horizon, a live band is playing and you're enjoying a fresh and fruity rosé wine from the estate. It's not a dream, it's an experience that you will be able to live, on Sunday May 29th from 6pm at the Maison du Malpas in Colombiers.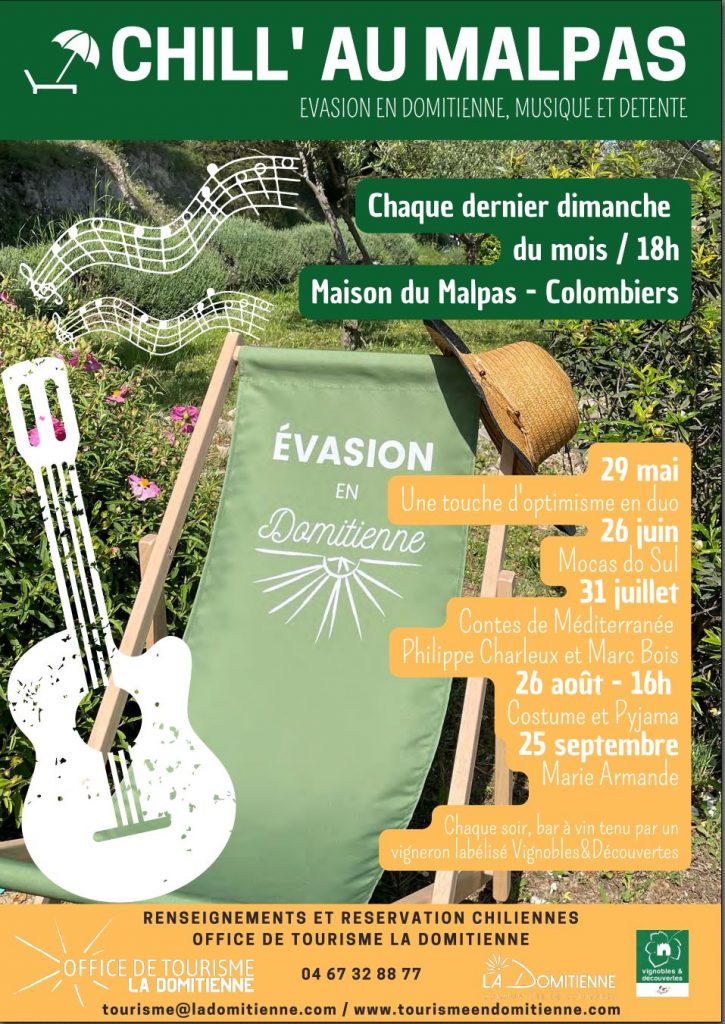 A new monthly appointment
We will be the first estate with the Vignoble & Découverte label to participate in this event, which will take place on the last Sundays of the month from May to September 2022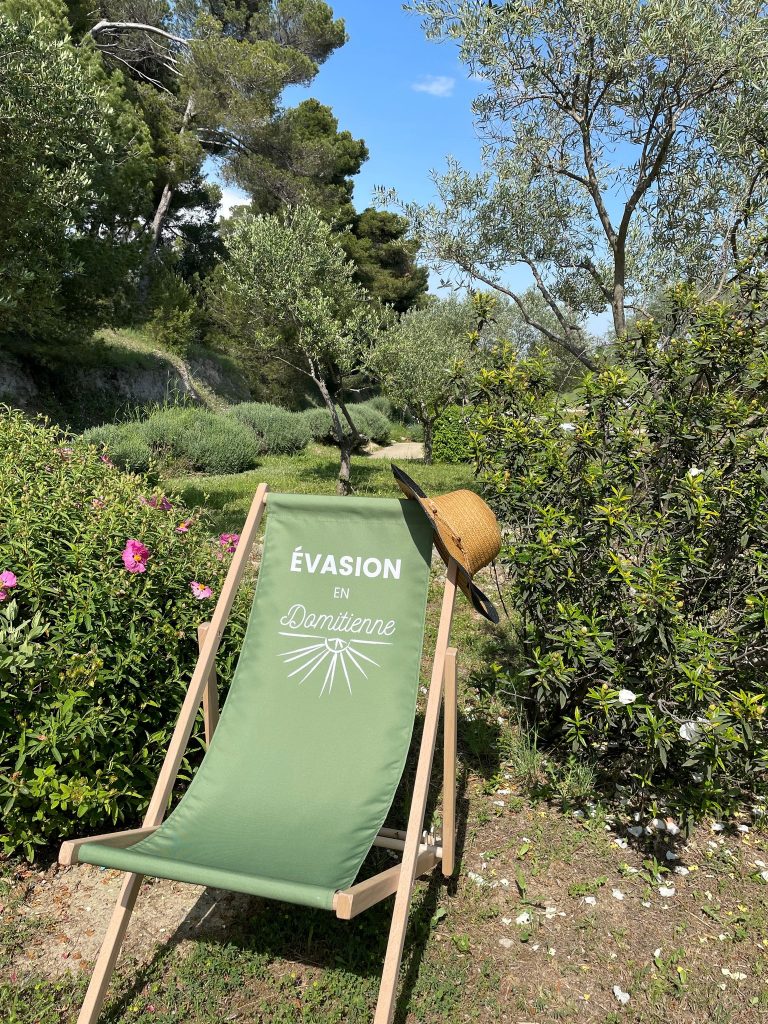 In the program
Evan & Nunu group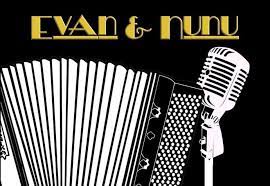 On the tunes of French songs, enjoy your classics in a different way!
Equipped with an accordion and two splendid vocal timbres, you will love the simplicity and beauty of the duo.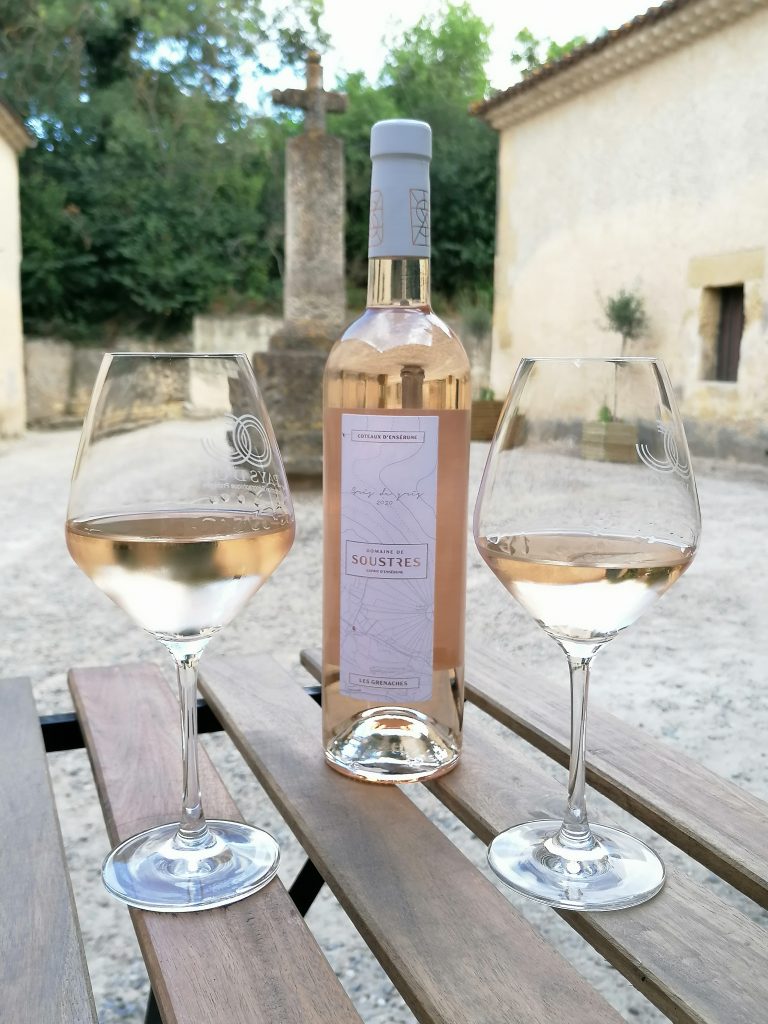 Our wines by the glass and by the bottle
You can accompany your acoustic concert with a glass of wine from our cuvéesof white, rosé and red wines.
Sale by the glassor by the bottleto share.
A good opportunity to discover a fresh Gris de Gris or a very aromatic Grenache noir or even our very mineral Blanc de Gris.
Practical information and reservation
Place : Maison du Malpas
Date: Sunday, May 29, 2022
Time : from 18h00
Reservation strongly advised to have a chilienne: Office du Tourisme de la Domitienne at 04 67 32 88 77
tourisme@ladomitienne.com