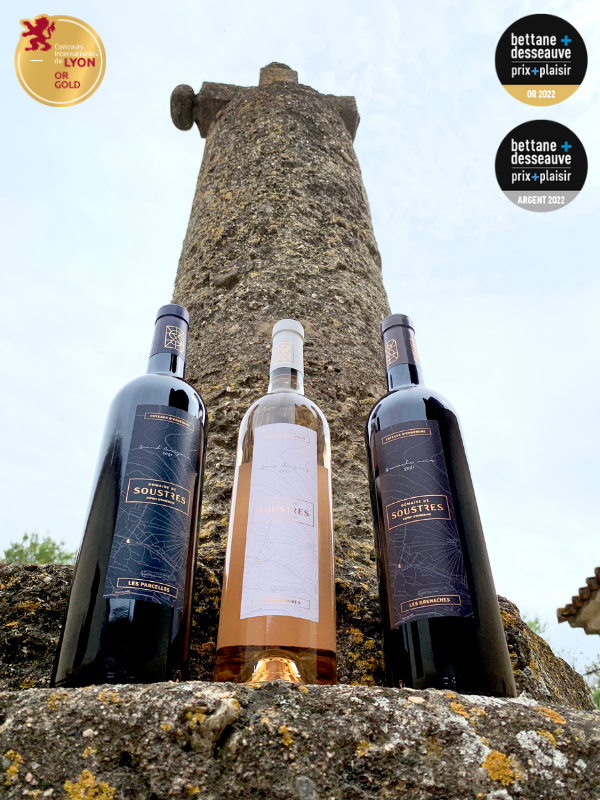 New awards!
Once again, three of our wines have been rewarded!
Our rosé Gris de Gris 2021 received two gold medals, one from the Lyon International competition and the second from the Prix Plaisir Bettane et Desseauve competition!
Our Grand Carignan 2021 rewarded by the International Competition of Lyon with a gold medal!
And our Grenache Noir 2021, a silver medal in the Prix Plaisir of Bettane and Desseauve Competition!