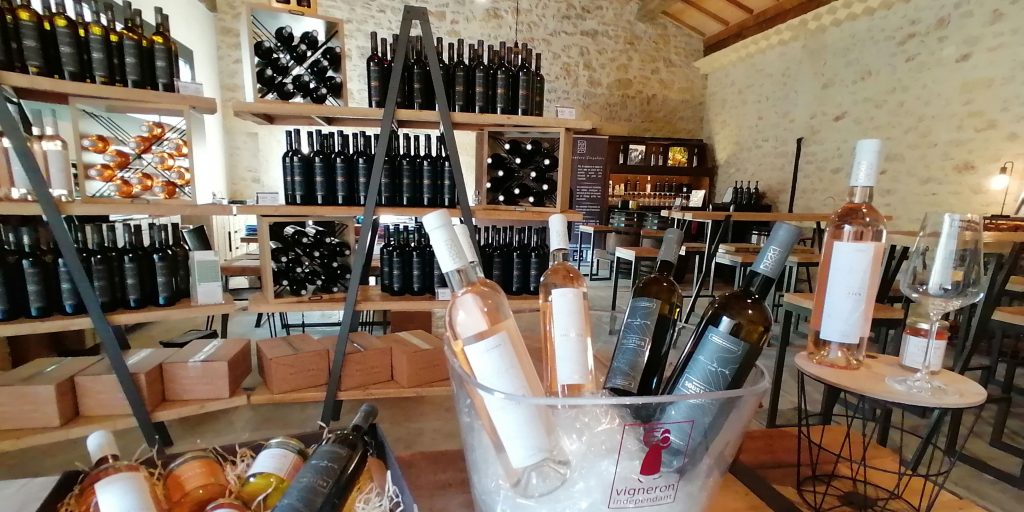 New at the Boutique-caveau of the domain
After discovering how to make wine and how to taste it, get your accessoiries to impress your loved ones when opening the bottle!
Your 100% Soustres tasting equipment!
We have thought of everything! To ensure your tastings, we have created especially for you, all the equipment you need.
During your visit to the domain, bring your tote bag printed with the Domaine de Soustres to able to spread out wwith some bottles and your new tasting utensils A 100% cotton bag that can be endlessly reused!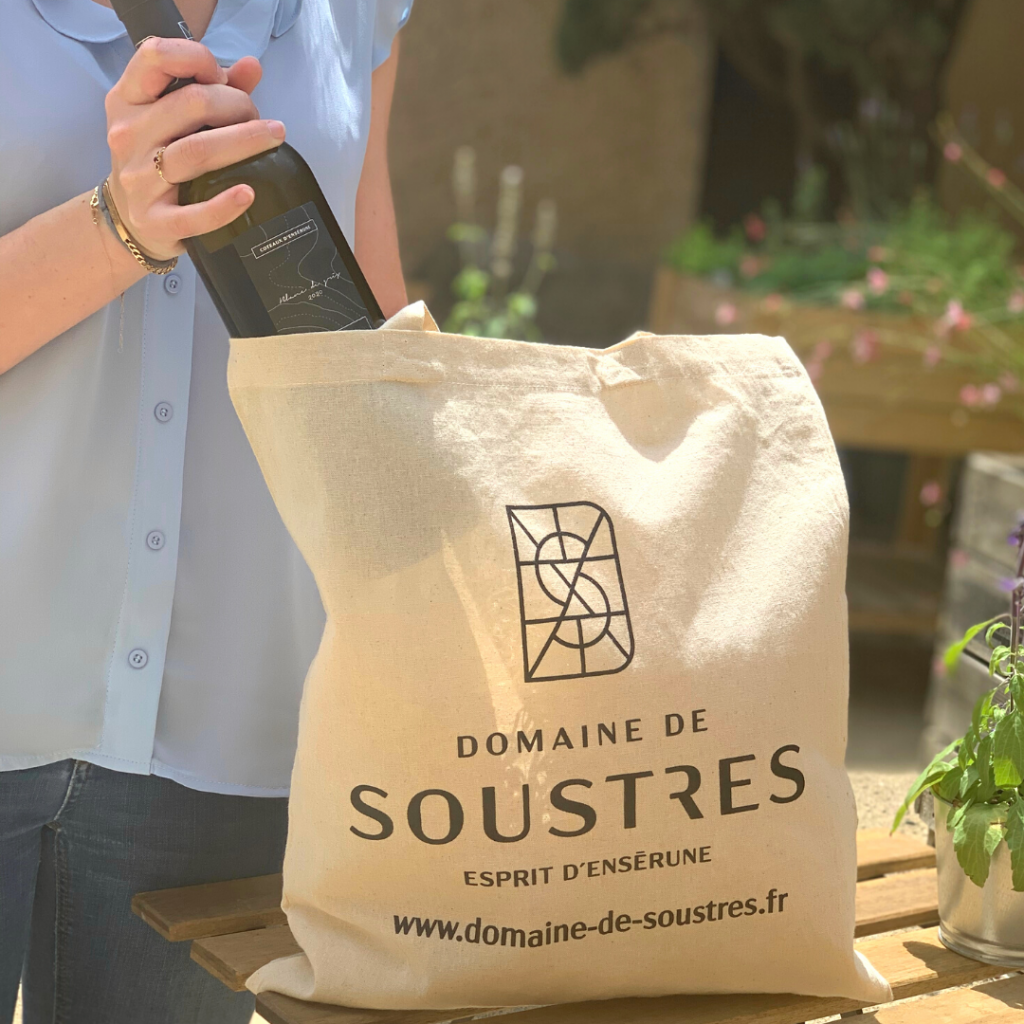 Before tasting your bottles, you must be able to open them, right? Don't panic, we have what you need! Equip yourself with your sommelier Domaine de Soustres. With its cap knife cut and remove it, screw the screw in the cap and remove it with the lever by pulling on the handle. That's it!
To serve your wine perfectly without dripping on your beautiful white table, use your Soustre drop-stop. A very thin and round tool that you simply roll up and insert inside the neck of your bottle. No more wine stains on your table!
To taste the wine, you need a container. That's why we have also made glasses with a shape for tasting design perfect to feel the aromas of the wine and a "crystalline" material that illuminates the color of our wines.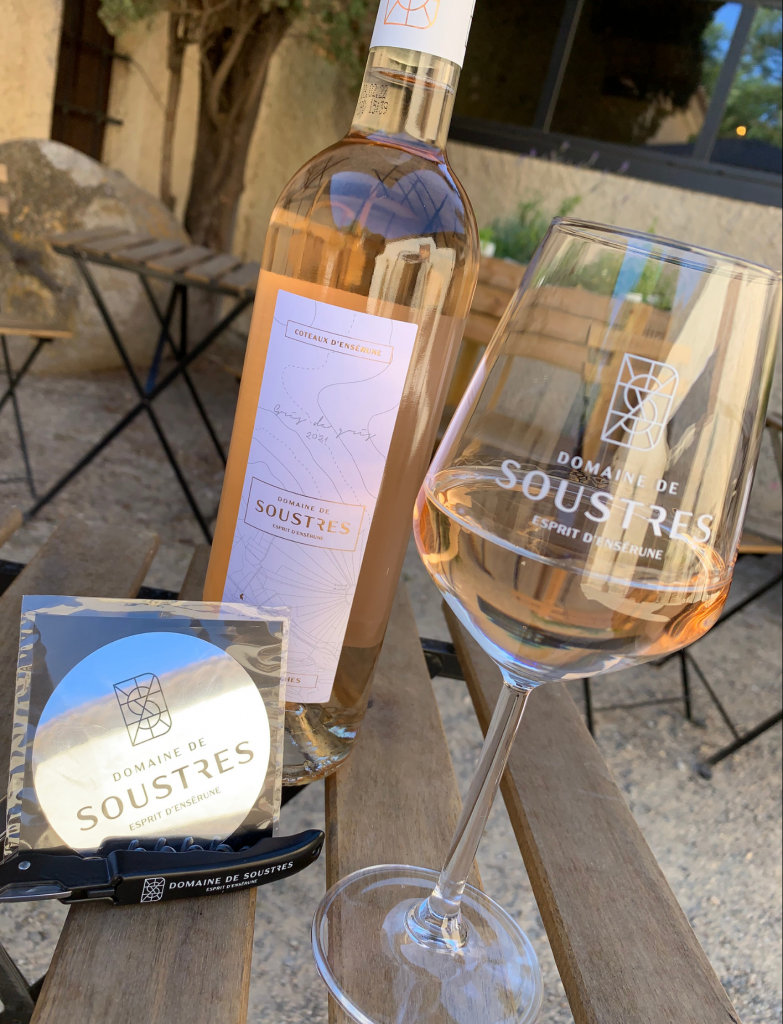 And there you have it, your perfect tasting set to taste and drink your bottles of Domaine de Soustres!
We are waiting for you at the store of the Domaine de Soustres to make you discover all this 7 days a week from the 6th of July to the 31st of August from 11:00 am to 6:30 pm.