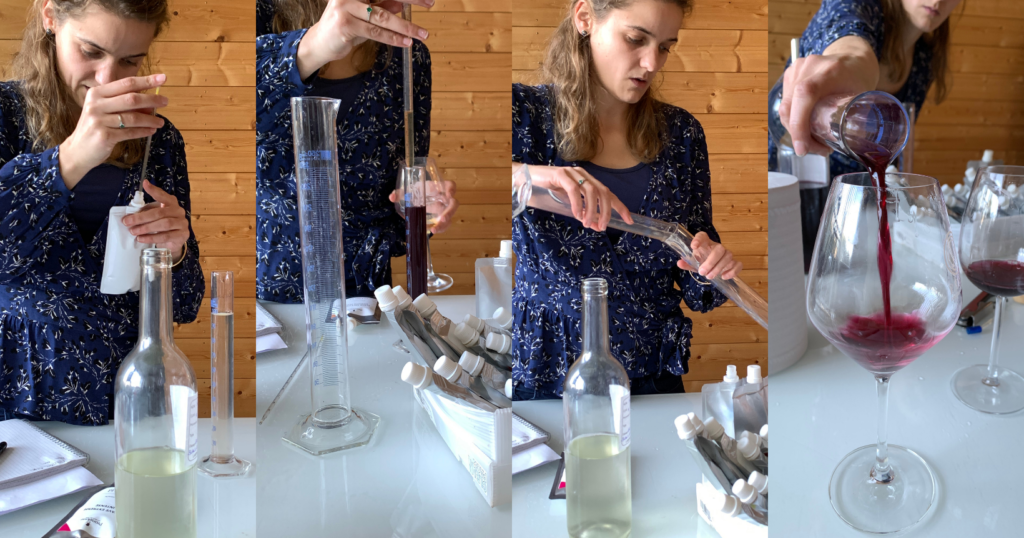 A new woody cuvée, LINIUM !
While our vintages "Les Grenaches" and "Les Parcelles" vintage 2021 have been bottled, our future vintage LINIUM continues peacefully its maturation. Discover in this article the progress of the woodage of our wine.
An elegant woody wine !
In order to meet your expectations, we have chosen to expand our range of wine by producing a new wooded vintage !
For this first cuvée, as we wanted a light, elegant and controlled woodage, we chose the woodage by staves.
What are staves?
Staves are long wooden planks (similar to barrel staves) designed for maturing in vats (concrete, stainless steel) or in tuns. This method is an alternative to barrel aging. It is well adapted to our vintages and allows a greater precision of the extraction of the flavours and tannins. In the same way, it ensures a control of the types of wood used (origin, toasting, thickness, …) and of the maceration times according to the qualities of the wood used. It allows us to bring structure and additional flavours to our wines while preserving their typicity.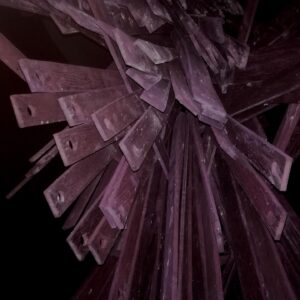 Good wood and good dosage, the role of our oenologists.
For this first cuvée, we once again called upon our oenologists Nicolas DUTOUR and Diane ROEHRIG. After the blending carried out a few weeks earlier, the wood tests can start. They are made with liquid wood extracts obtained by maceration and concentration. The dosage corresponds to one stave per hectoliter in the wine. This step is done with a test tube, where the wine is and a graduated glass pipette to measure and transfer the extracts into the wine. Several trials of different types of wood are carried out with different dosages in order to find the right wine profile. This work requires a lot of knowledge of the wood (heating, aromatic contribution) and of tasting.
The implementation and the follow-up, the role of our cellar master.
Once selected, our cellar master, Franck PALISSER, will implement the installation of the staves inside the vats and monitor them throughout the maturing process. All the staves chosen are made of French oak. One will have a greater thickness of wood to allow a progressive extraction which will bring an elegant structuring with fullness, a note of sweetness and persistence in mouth. The other will give the wine intense and typical flavours with mineral notes, a structured and persistent mouth with volume.
The wines will then remain in their containers in contact with the cellars according to the regular tastings that are carried out and at least 3 months.