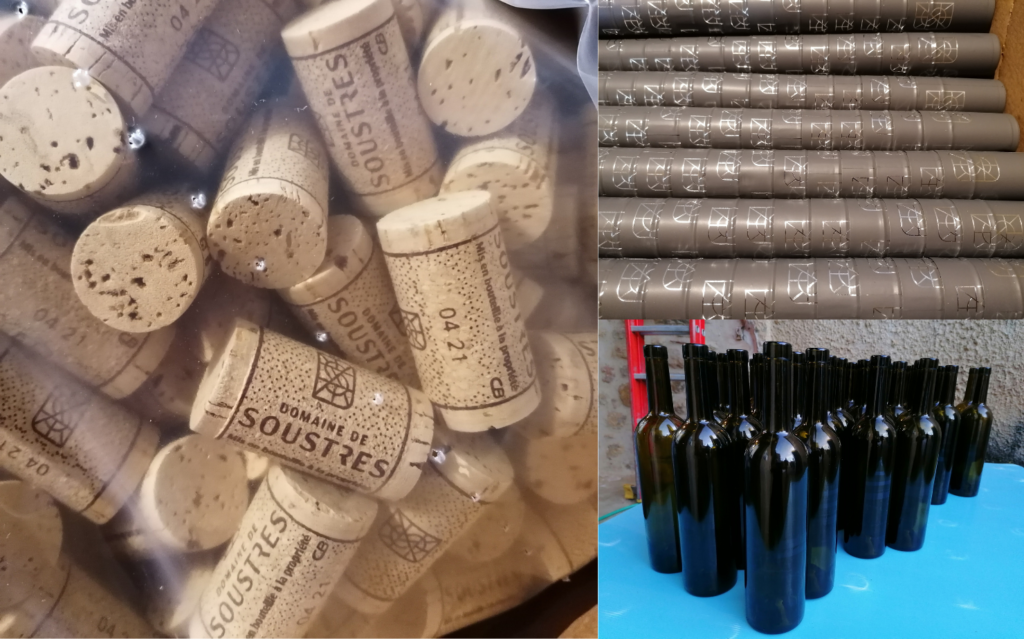 The bottling is done!
Episode 1 : the preparation
The vintages "Les Grenaches" and "Les Parcelles" are back! The bottling for the 2021 vintages has taken place.
A long work in advance
In order for everything to be ready on D-Day, Sylvain and Franck's organizational work begins months beforehand.
As early as September, at harvest time, Sylvain starts the logistical work. What we call "dry materials" (so everything but the wine!) must be defined and ordered from our suppliers: bottle size, color, quantity, shape and design of the label, type of cork, capsules, cardboard…
To note that we work as much as possible with local and/or regional suppliers.
The most important date then is the "mise" date. It is defined with the bottler, after the opinion of Franck, our cellar master, and Nicolas, our oenologist.
Their role is again essential. They will make sure that the wines will be "finished" on time and that they will not have any defects. Finished wines mean stable, clear wines that require as few adjustments as possible at the time of bottling, such as filtration.
High-performance equipment
To carry out the bottling, we call upon a mobile bottling company, also regional, from the Pyrenees Orientales. A truck loaded with a bottling line comes to the domain. This efficient equipment is deployed in the cellar. It guarantees us the quality of the bottling. It integrates all the steps, including a filtration system, whose purpose is to eliminate small impurities and make the wine shiny before bottling.