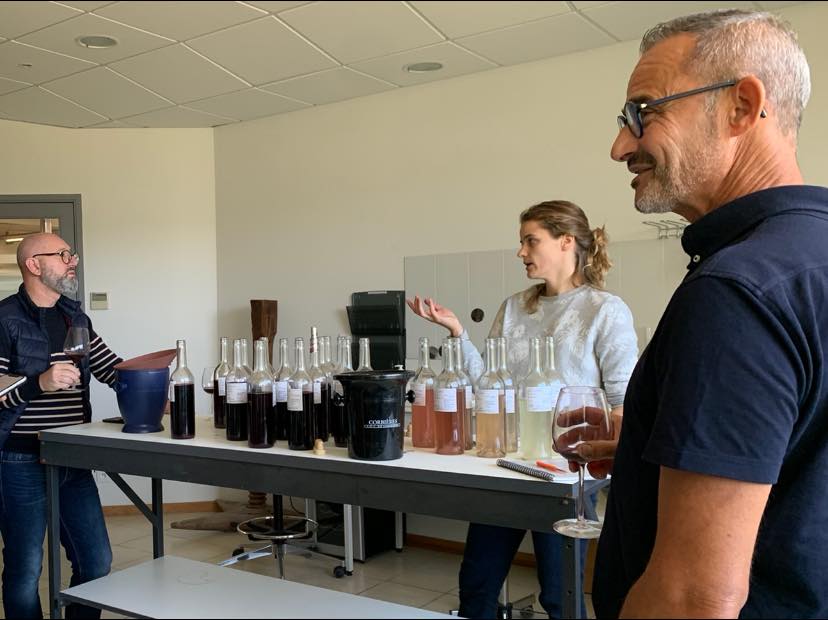 New vintage means new blends!
Like every year, the end of the alcoholic fermentation, which we recently saw, gives way to the tasting of each of the vats for new blends for a new vintage! The 2022 vintage, which turned out to be rich in sunshine.
The heart of the blends
Do you remember how the blends are made? We explained everything in detail last year in a previous article.
A reminder. A blend can be made from different grape varieties or from different parcels of the same grape variety. The main aim of the blending is to find the best possible balance and a beautiful taste harmony.
To do this, our cellar master will take a sample from each vat and each cask, 24 different wines. During the tasting, each of them will be tasted before starting the blending. You will then need a measuring cylinder to determine the percentage of each wine that will make up the future vintages. Several trials will be carried out before the right formula is found!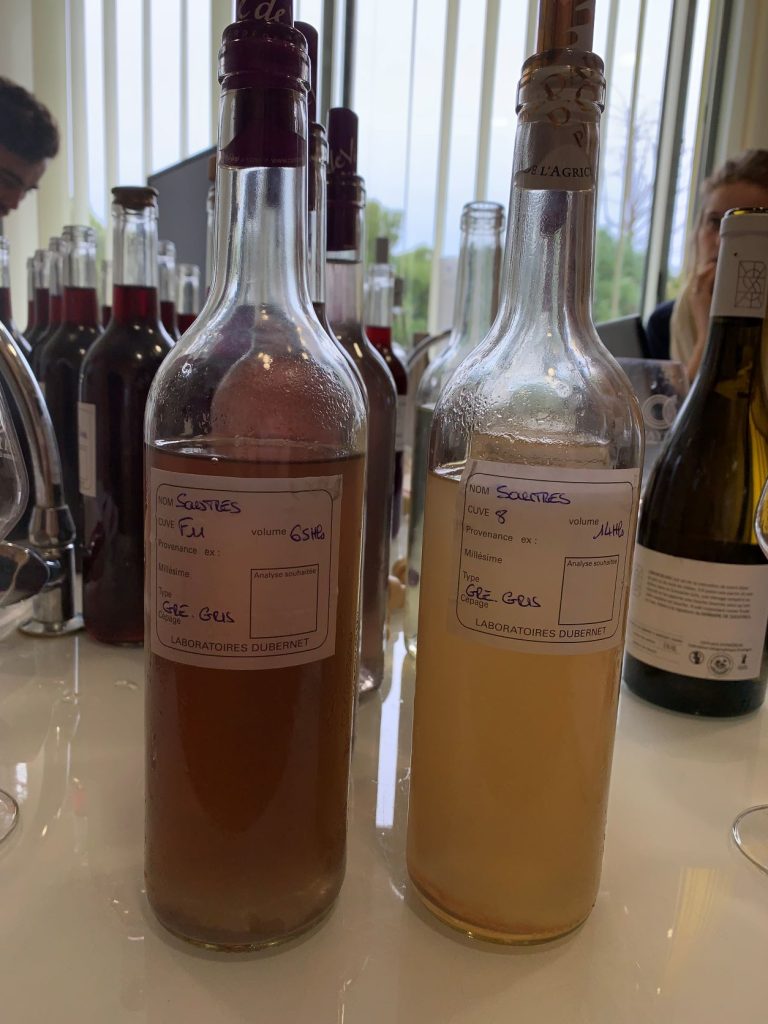 After that, the work of the cellar master is crucial! He will have to make the assemblies at actual size in the containers of the cellar (stainless steel vats, concrete vats, wooden tuns). A step that requires know-how and precision because you must not make mistakes about the quantities seen during the tasting.
Teamwork
The tasting and blending stage in the test tube will take place with our oenologists Diane and Nicolas in addition to our cellar master Franck, and our salesman, Sylvain. It is important that each of these people is present as they all play an important role in the making and marketing of wine.
Diane and Nicolas know every detail of the wines and are able to project the potential of a wine in relation to its aroma.
Franck is in charge of producing the wine throughout the year, both in the vineyard and in the cellar. Together with our vineyard worker, they carry out all the stages of production.
As for Sylvain, he is in charge of marketing the product. He is in daily contact with our private and professional customers and knows the expectations of each of them.
The cuvée of the 2022 vintage
From spring onwards, you will of course be able to find our three vintages "Les Grenaches", "Les Parcelles" and "Linium" in the 2022 vintage. But as you can imagine, we still have some surprises in store for you.
The 2022 vintage will announce the great return of a mythical cuvée that some of you know and impatiently await, as well as a brand new cuvée (revelation: orange in colour) that will be born at Domaine de Soustres!