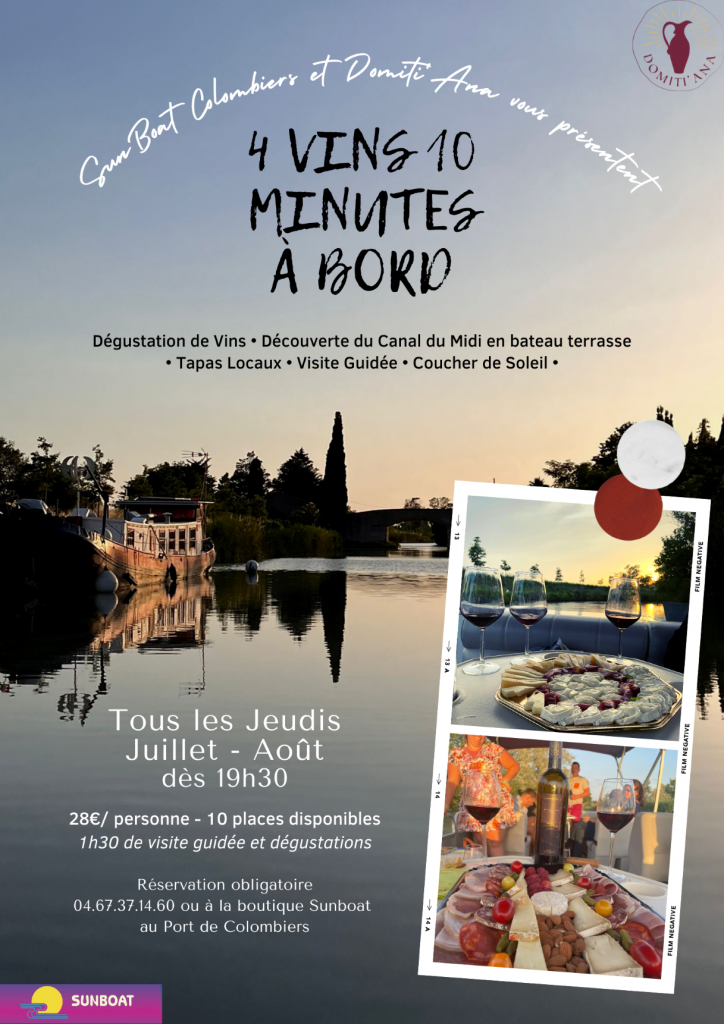 The "4 vins 10 minutes"
Discovering the Canal du Midi
How about a tasting of local products on a boat?
This summer, discover the Canal du Midi and local producers during 1h30 on board a Sunboatpontoon boat. Enjoy a guided walk by Anaïs, from Domiti'ana, and a tasting of local wines and food.
Refresh yourself
Refresh yourself with the winesoffered by your local producers. Discover our cuvée "Les Grenaches" in the three colours of the 2021 vintage, but also the Domaine Saint Georges Les Cardinelles and the Domaine Chai César which will offer you white and red wines.
Local cuisine
The productsto be nibbled on during the trip on the Canal du Midi will be provided by our chefs "Au Mumu Traiteurf" & "Cuisine by Victor". They will offer you desserts made with local products and dishes from the Héraultregion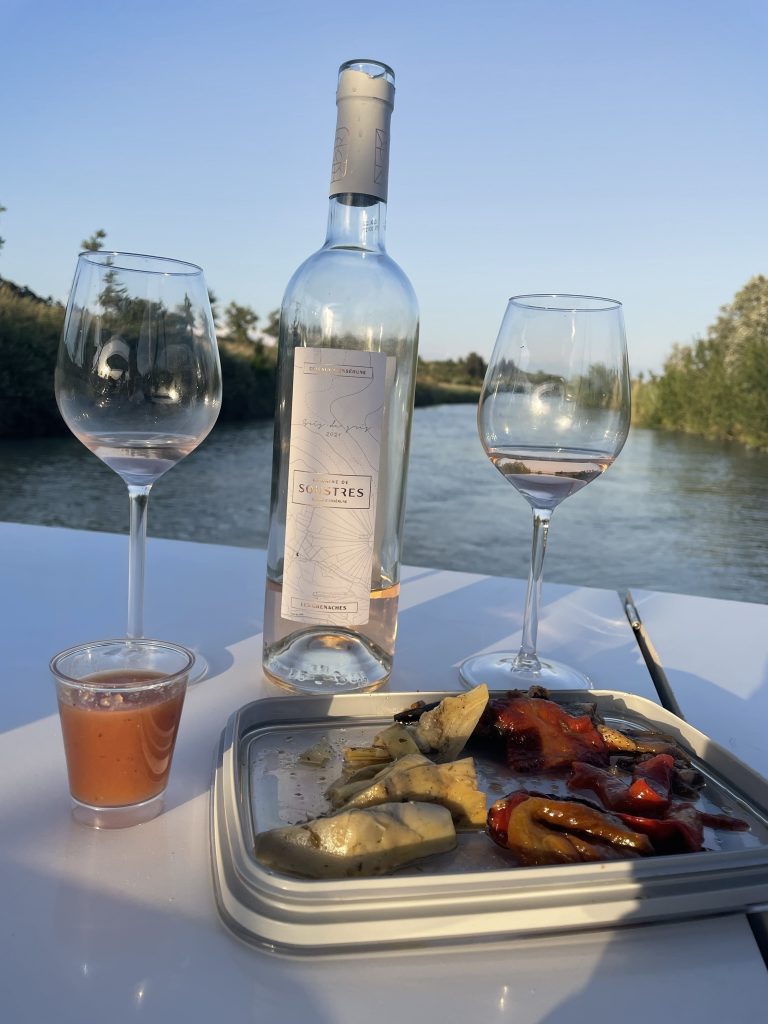 Book your party
At sunset, come and enjoy the "4 vins 90 minutes" on the Canal du Midi. Enjoy this activity every Thursday during the summer at 7.30pm.
An experiencenot to be missed, at only 28€/person and private with only 10 places available each Thursday.
Want to enjoy your evening with family or friends, but there is no more room available? Contact the Sunboat directly and tell them about your project – they can add extra dates on request!
To book your experience, call one of the two telephone numbers 06.46.40.61.87 or 04.67.37.14.60 or directly at the Sunboat shop at the Port of Colombiers.
Participate and get a special offer
When you attend one of the parties this summer, you will receive a special discount on presentation of the coupon below. Continue your adventure with a visitto the cellar and a tastingof our dessert wines! We also offer you 1 bottle of Gris de Gris 2021 rosé with the purchase of 6 bottles of wine!
So don't wait any longer and discoverthe Canal du Midi and the Domaine de Soustres!