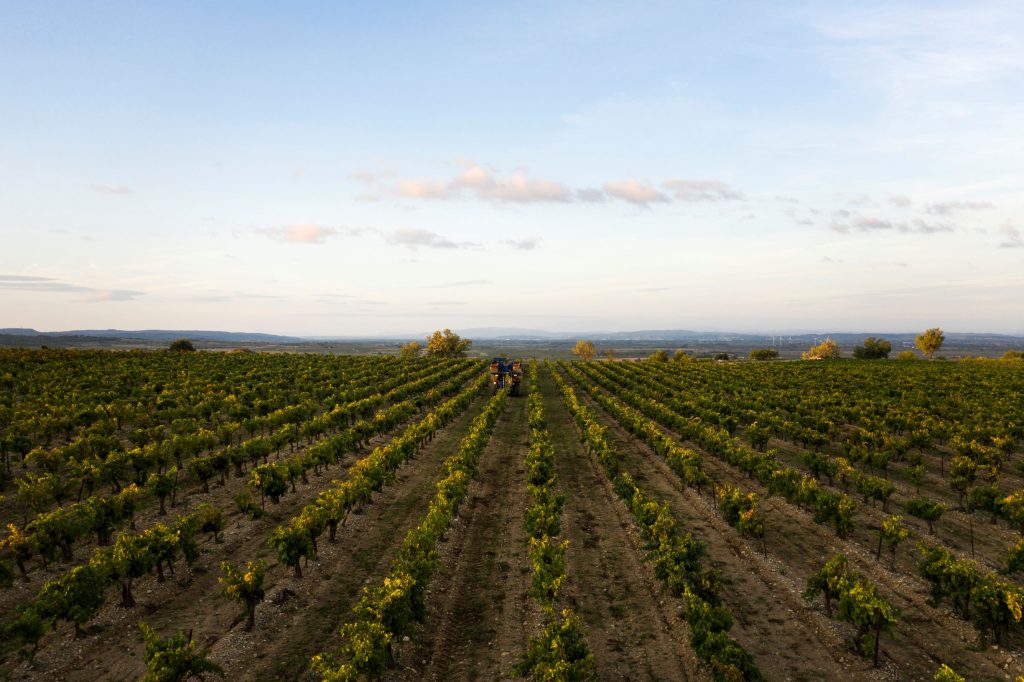 The art of starting the harvest
Maturity in full swing
At the end of July, the véraison of our grapes had just begun. Now, only a few short weeks later, the grapes are reaching maturity. This heralds the start of the harvest!
Just a little more patience… Before the harvest begins, the whole team works hard to check the maturity of the grapes.
The ultimate moment
The ripeness controls give rise to a monitoring of the ripeness of the grapes. It is also a way to diagnose 4 important points for the harvest:
– Defining the optimal harvest date
– Assessing the quality of the harvest
– Monitoring the health of the vine
– Organising the harvesting site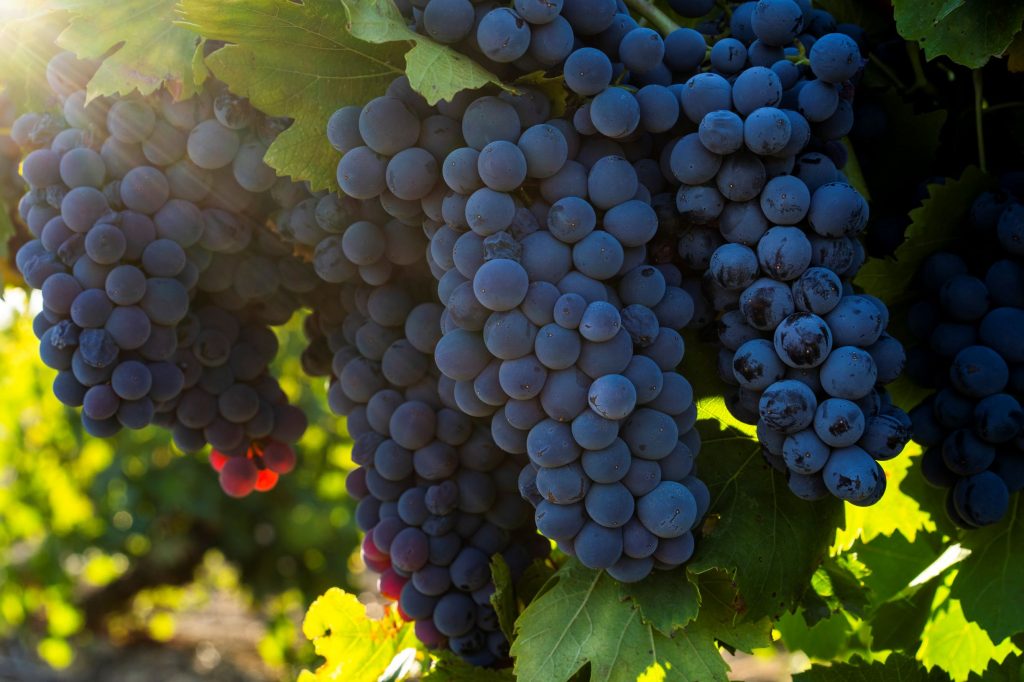 Thanks to it, we will be able to determine the physiological maturity, which corresponds to the balance between the sugar and acidity levels according to the desired grape quality. Phenolic maturity, which focuses on the colouring matter of the grape and its tannins. A compromise must then be found between these two maturities in order to obtain the best taste profile for the wine made with the grape variety.
Monitoring the maturity of the grapes
To optimise the date of harvest of the grapes, 2 important practices should be carried out during the ripeness controls.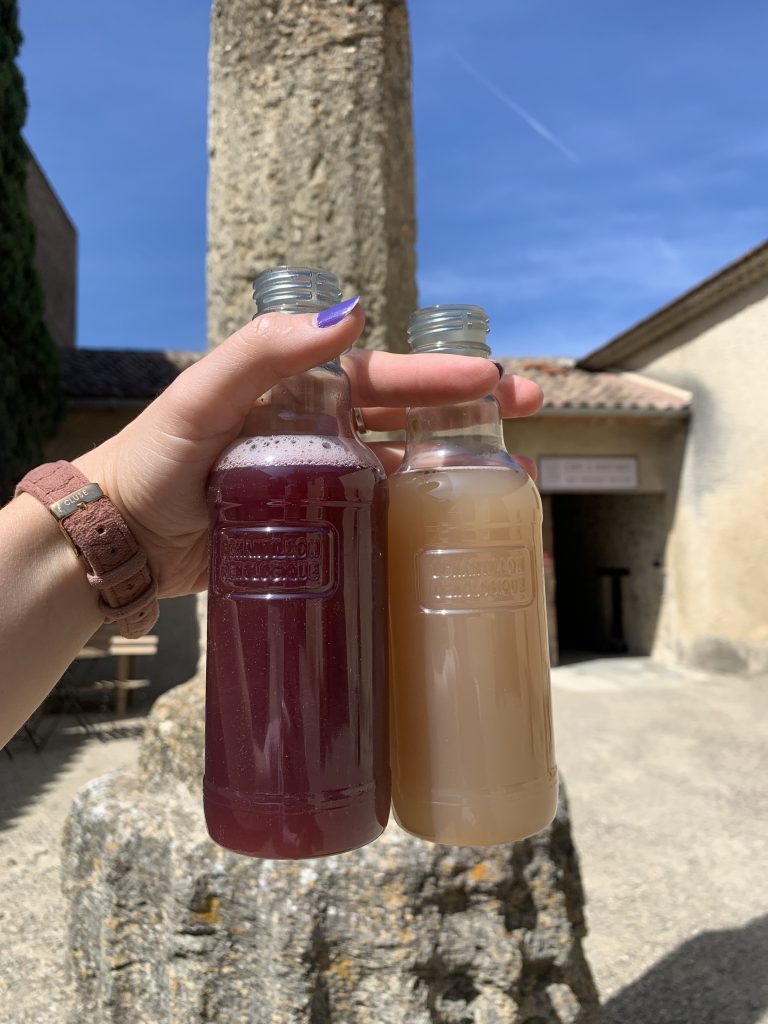 Firstly, the analyses. It is important to analyse the pressed grape juice to know the exact sugar content. To do this, our cellar master, Franck, will go to the desired plot of vines and he will then take a sample from each bunch. The aim is to pick about ten bunches of grapes in the plot, of different maturity, with different sun exposure and in several rows.
Once the bunches have been picked, they must be crushed to extract the juice from the berries. Using a refractometer, Franck will be able to measure the density of the sugar by placing a few drops of the juice on the glass. It will then be enough to read the sugar level under the light. In order to have more information on the juice, we call on Diane and Nicolas, our consultant oenologists, who will carry out more detailed analyses.
The second practice is tasting the grapes. This time, Louis-Marc, our agronomist, will help us. The aim will then be to taste the grapes in each of the plots, always on several rows, with different maturities, etc. During this tasting, different criteria should be taken into account: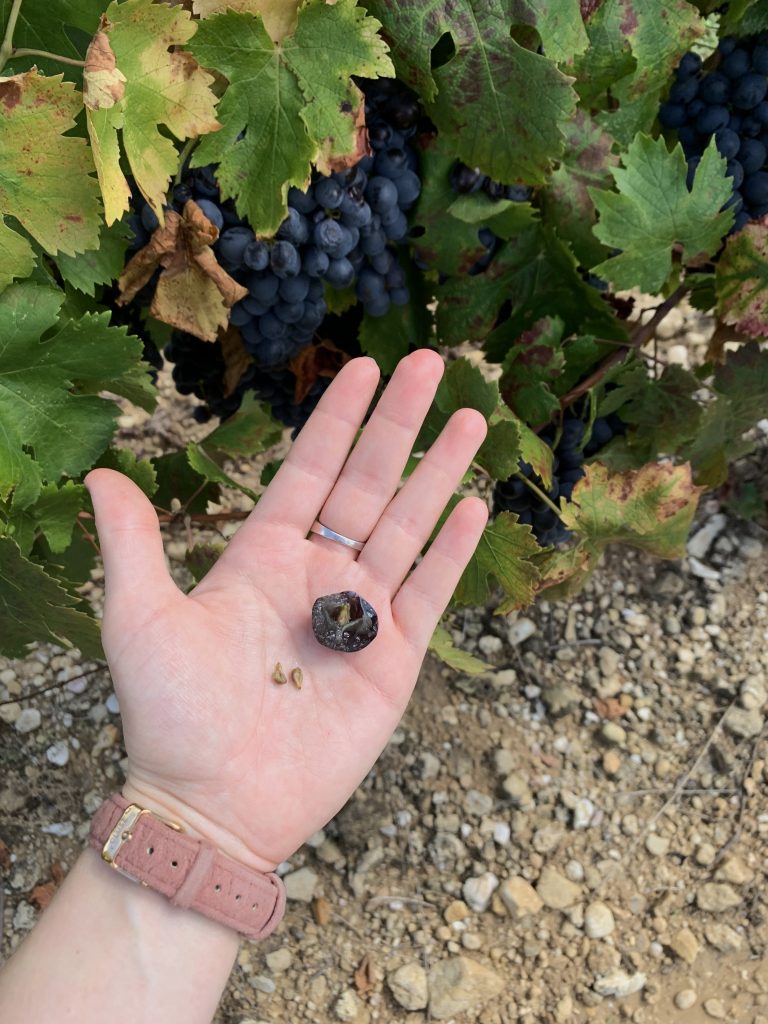 – The aroma of the grape: fruity, not too acidic
– The thickness of the skin
– The colour of the seeds: no longer green, but brown
The essential stage of the vineyard is approaching!
Now you know all the secrets to harvesting grapes with the best possible maturity!
This year, the harvest will start for us on 12 September 2022! Our team will redouble its efforts to harvest our grapes and ensure the vinification afterwards.
See you soon for this new vintage…